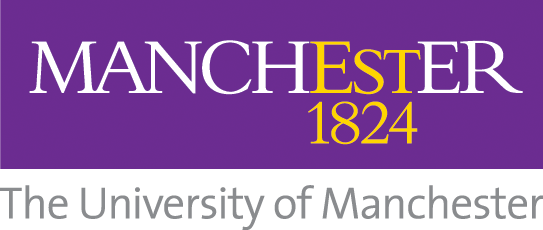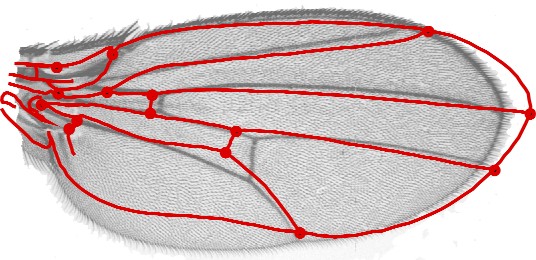 Course information
Aims
The course will provide an introduction to geometric morphometrics - the quantitative analysis of organismal size and shape. There will be a survey of the methods for data acquisition and analysis as well as applications in diverse subfields of biology and medicine. Examples will primarily be from the research in Chris Klingenberg's lab, but the course content should be broadly applicable in studies on diverse organisms (animals, humans, plants) and in the context of different research fields (basic biology as well as medical or other applications).
Intended Learning Outcomes
Students should be enabled to read and understand the current literature in the field and to conduct simple morphometric studies themselves, from the design of the study through data collection to the analysis and interpretation of results.
Course Content
The unit will be taught primarily via the web, with various opportunities for exchange and discussion.
Data acquisition: the kinds of data and the equipment used to collect them.
Definitions of size and shape
Geometric methods to characterise shape from a configuration of landmark points
(shape spaces and Procrustes superimposition)
Statistics of variation, scatter plots, basic multivariate statistics
Principal component analysis
Measurement error and outliers
Shape transformations and 'warping' -- the thin plate spline, etc.
Analysis of outline shapes
Distinguishing between groups (taxonomy, clinical diagnosis, etc.)
Allometry and size correction
Influence of external factors on shape (ecomorphology, dose-response studies, etc.)
Symmetric forms and measurement of asymmetry.
Morphometric inferences on developmental processes
Morphological integration and modularity, including new developments on specific problems with such analyses in shape data
Genetics of shape: analyses of resemblance between relatives, QTL analyses.
Phylogeny: examining the history of evolutionary changes of shape, comparative analysis
Practice exercises
As far as possible, practical exercises are provided to accompany the lecture content. These practice exercises consist of data sets and videos with explanations on how to run the respective analyses using the MorphoJ software. The same few examples are used for different analyses throughout the course, so that participants will see different aspects in familiar data sets. Participants who already have collected their own data are encouraged to use those for practice too, and there are opportunities for sharing results and experiences with other participants. Participants are also welcome to use other programs if they prefer, but the main support is for MorphoJ.
Time requirement
The course is equivalent to three hours of lecture per week (delivered as web pages and PDF files), some work on practice examles, and general interaction with other participants via bulletin boards etc.
Since the 2020 course, we have run some optional interactive discussion sessions via Zoom (with video recordings posted on the course page for later reference), which seemed to be quite successful. Whether and how this will be repeated in the 2022 course will be discussed at the start of the course (timetabling depends on the time zones from which participants connect to the course -- there may be more than one time slot if this is needed to accommodate all participants interested in such sessions).
Other than this optional activity, there are no events at fixed times, so that you can choose freely when you want to log in. However, you should plan to log in to the course regularly during the six-week period (at least once every two days, better more often).
Assessment
No formal summative assessment is included in the course (i.e. no pass/fail mark or grade will be given). Participants will receive a letter confirming their participation in the course, but they will not receive any official certification from the University.
Technical information
There are no special requirements for software. You need an Internet connection that is sufficiently fast for normal web browsing (including graphics etc.). You only software you need right away is a web browser.
All additional software needed (MorphoJ or other morphometrics programs, perhaps graphics software) is available for free, although participants may choose to use commercial software if they have access to it. Links for downloads and more detailed instructions will be provided in the course.